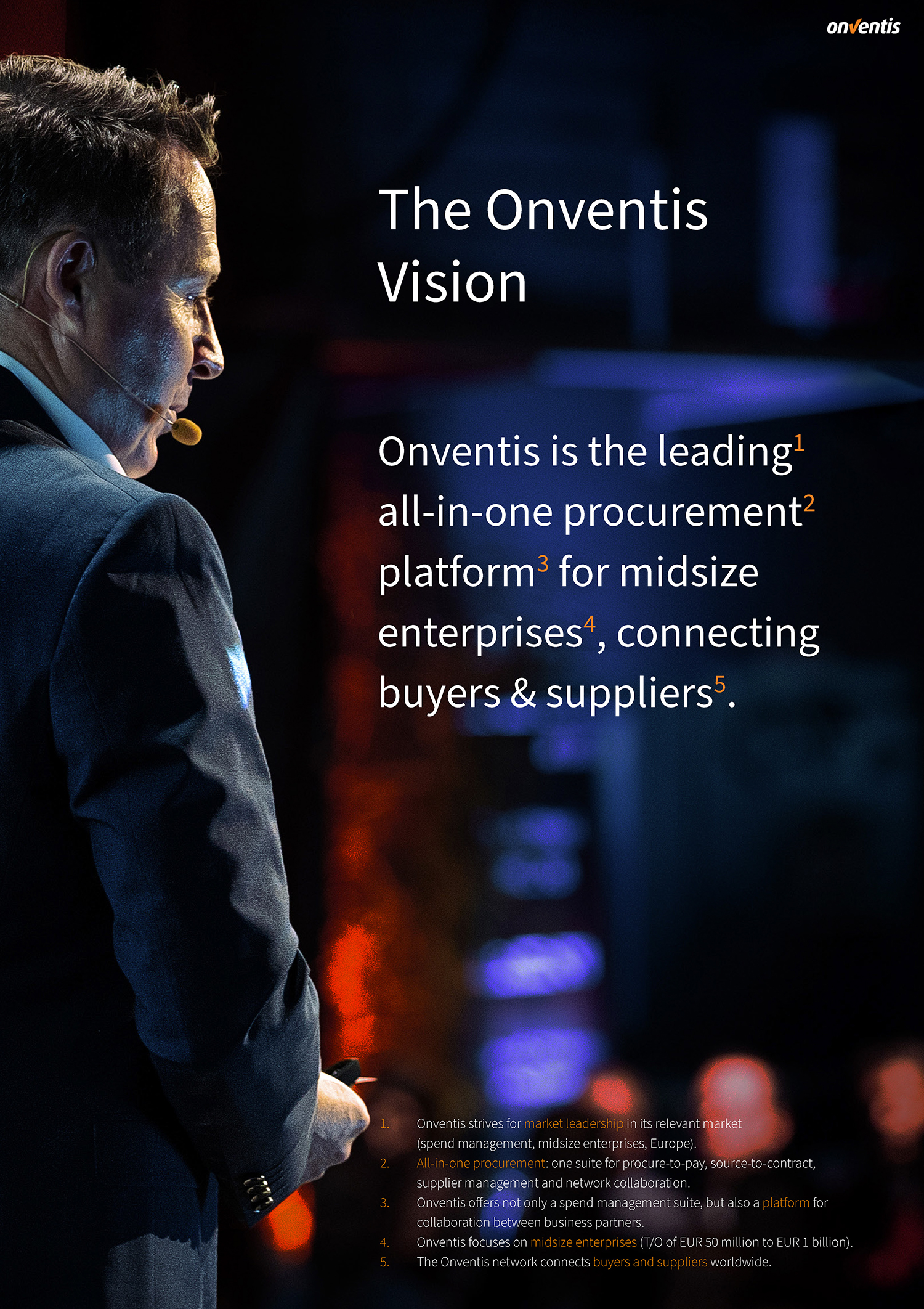 Onventis is the leading1, all-in-one procurement2 platform3 for midsize enterprises4, connecting buyers & suppliers5.
1. Onventis strives for market leadership in its relevant market (spend management, midsize enterprises, Europe).
2. All-in-one procurement: one suite for procure-to-pay, source-to-contract, supplier management and network collaboration.
3. Onventis offers not only a spend management suite, but also a platform for collaboration between business partners.
4. Onventis focuses on midsize enterprises (T/O of EUR 50 million to EUR 1 billion).
5. The Onventis network connects buyers and suppliers worldwide.